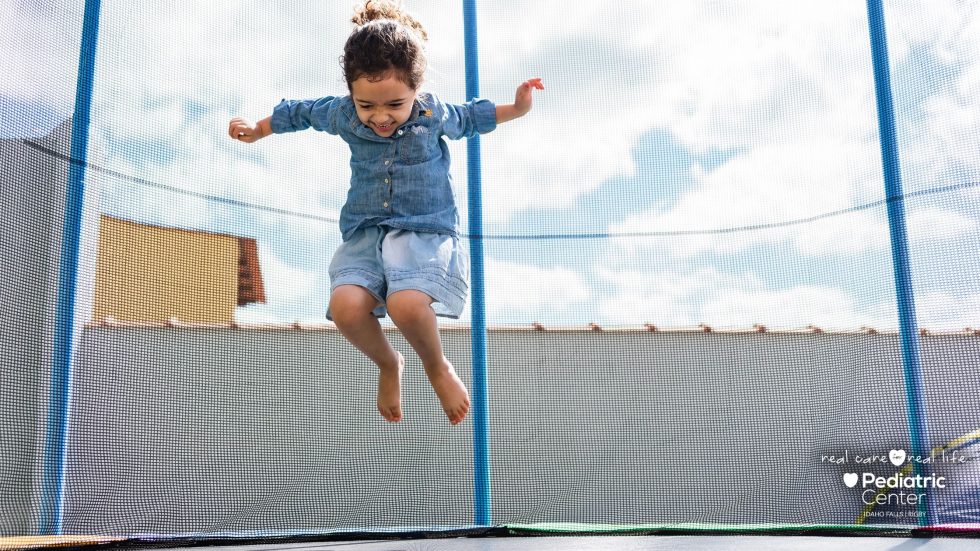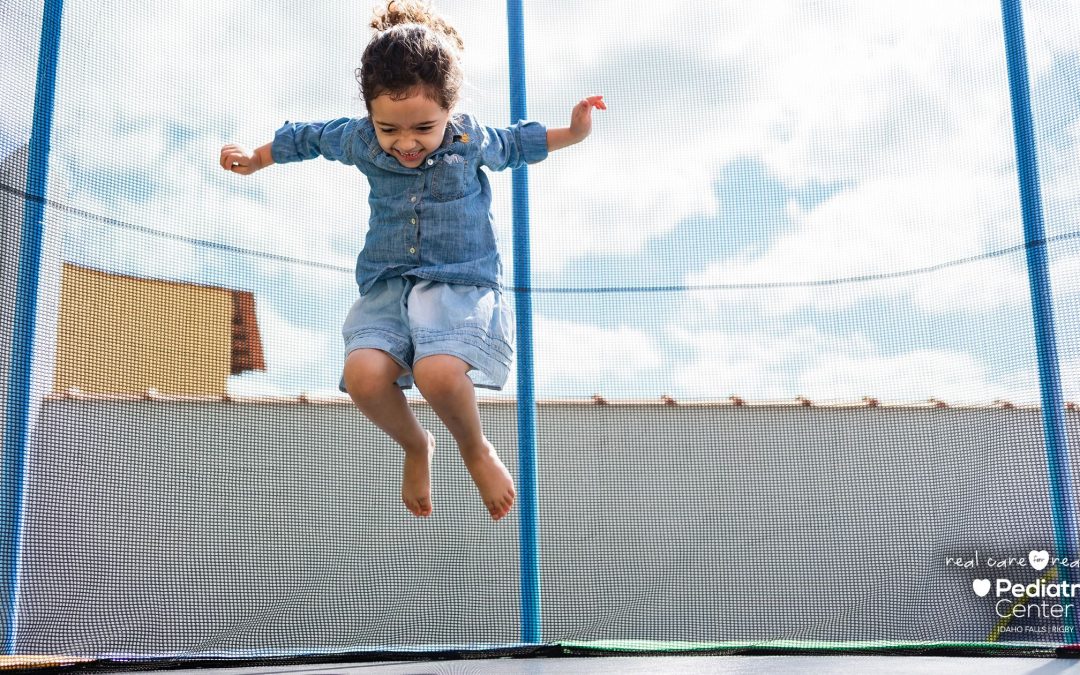 The weather is getting warmer and children are outside again riding bikes, swinging, and even jumping on trampolines. Trampolines are a popular outside activity for children, teens, and even some adults! Trampolines can be a fun way to stay active and enjoy time outdoors, but they can also be dangerous if not used properly. Unfortunately, thousands of people are injured on trampolines each year. Children who are 6 years age and younger are at the greatest risk of injury. Common injuries from trampolines include broken bones, concussions, sprains, bruises, scrapes, and head or neck injuries which can sometimes lead to permanent paralysis or even death. Most trampoline injuries occur when there is more than one person jumping on the trampoline. By following trampoline safety tips, you can help prevent accidents and injuries.
Children can get hurt when they:
Land wrong while jumping, flipping, or doing somersaults
Try various stunts
Strike or are struck by another person
Fall or jump off the trampoline
Land on the springs or frame
Safety tips for trampolines:
Here are some tips from the AAP to help minimize your child's risk of being injured on a trampoline!
Supervise children jumping on trampolines at all times.
Only allow one jumper on the trampoline at a time.
Ensure that the trampoline has adequate protective padding that is in good condition and appropriately placed.
Somersaults and flips are not recommended because of the risk of head and neck injuries.
Use a safety net for the trampoline and check all equipment often.
If the padding, net enclosure, or any other parts become damaged, replace or repair them as soon as possible.
At the Pediatric Center, we want to give your children the best treatment they can get. If your child gets injured on a trampoline or during other activities, please don't hesitate to call the Pediatric Center. We are open extended hours and on weekends so we can be here for you when you need us. Our hours are Monday-Friday from 8 am – 8 pm, Saturday from 9 am – 5 pm, and on Sunday from 1 pm – 5 pm. We even have x-rays and labs right in our office so you can get the right diagnosis and treatment plan as quickly as possible. You can contact us at our Idaho Falls location at (208) 523-3060 or our Rigby location (208) 745-8927, to set up your appointment.
Some content provided by healthychildren.org