The Pediatric Center providing comprehensive care for infants, children, and teens in Idaho Falls and Rigby for over 55 years.

Our Pediatricians (from left to right): Dr. Eric Olson, M.D., Dr. Jeffrey Aughney, D.O., Dr. Brad Edwards, D.O., Dr. Kelly Gaughen, D.O., Dr. Todd Jacobs, D.O., Dr. Robert Pettit, M.D., Dr. Kelly Anderson, M.D., Dr. Bradford Hatch, M.D. The medical staff at The Pediatric Center currently consists of eight Board Certified Pediatricians and  2 Board Certified Nurse Practitioners. See full medical staff information, click here.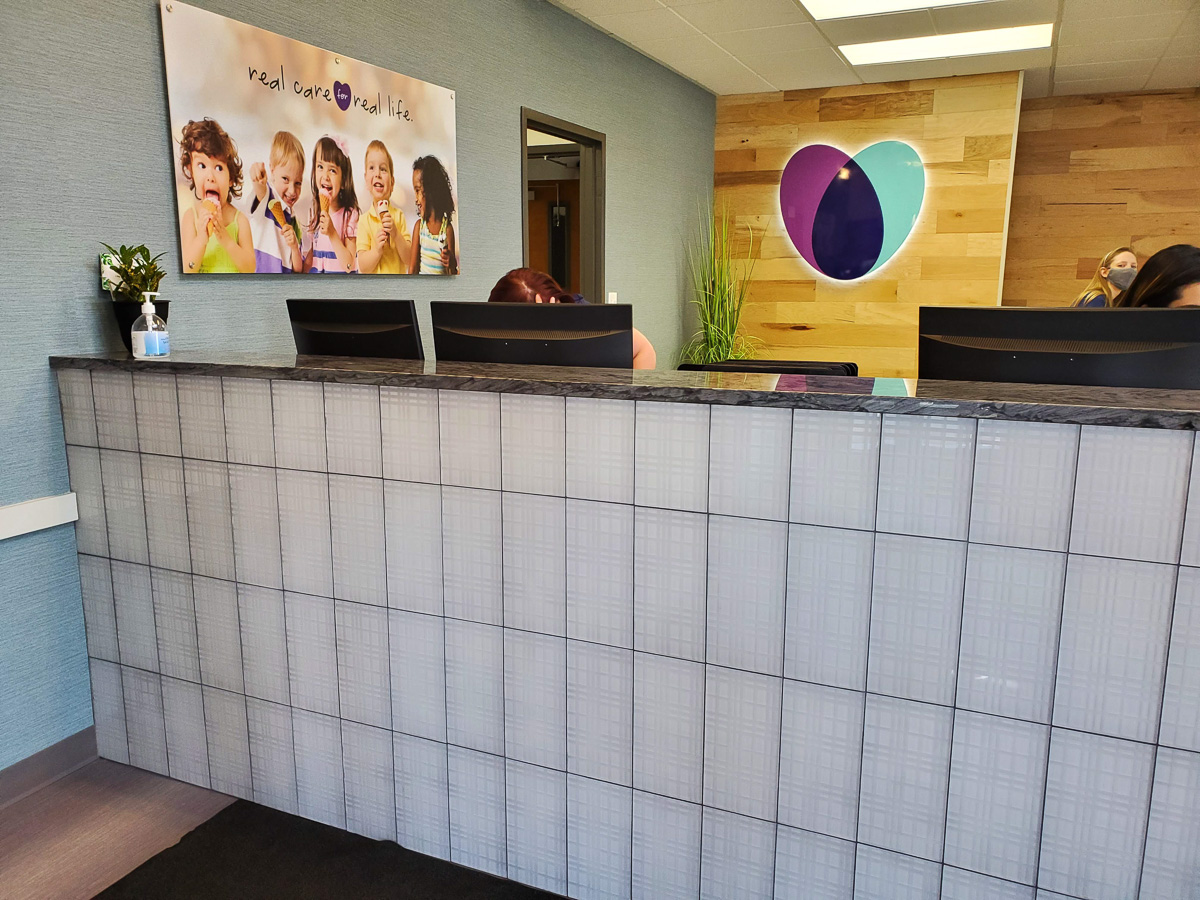 The Pediatric Center Front Desk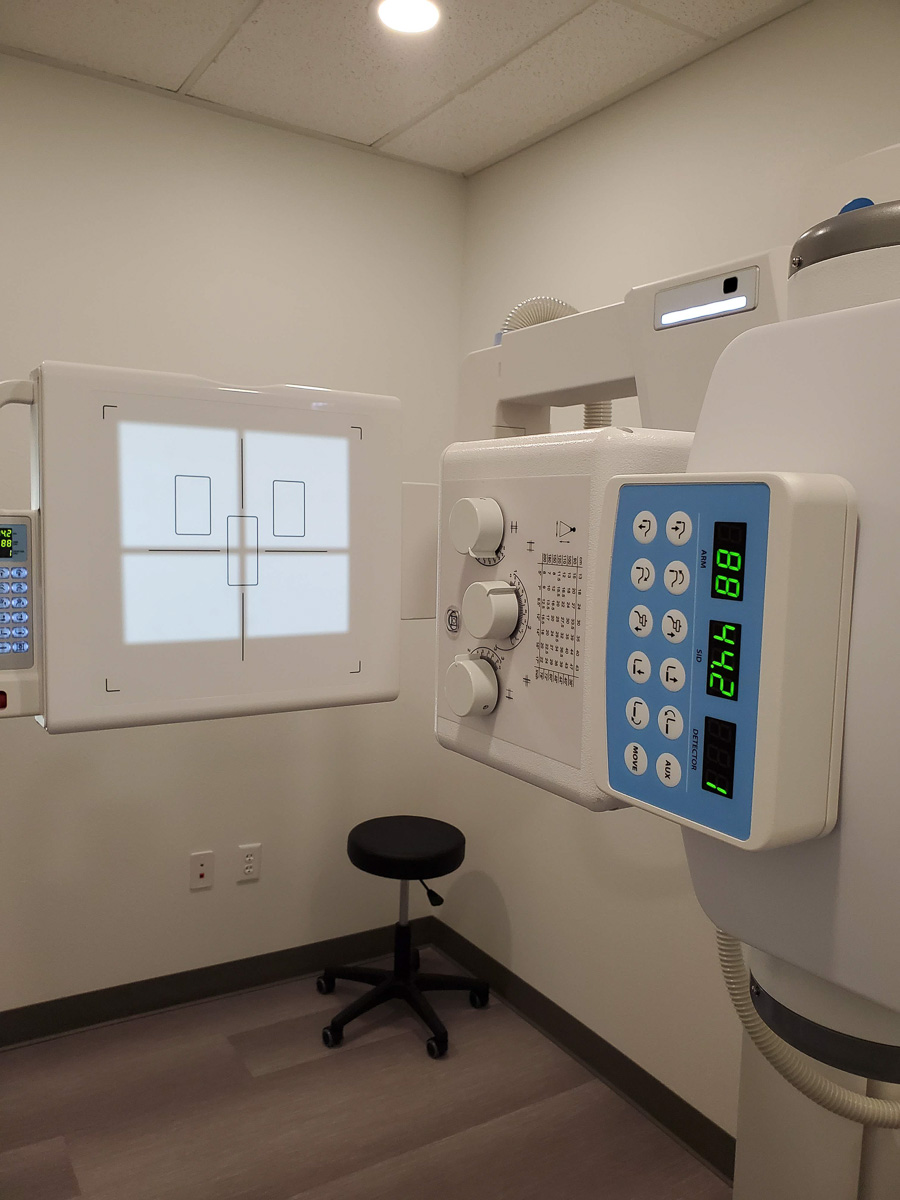 The Pediatric Center has an x-ray machine on site for all your injury and diagnosis needs.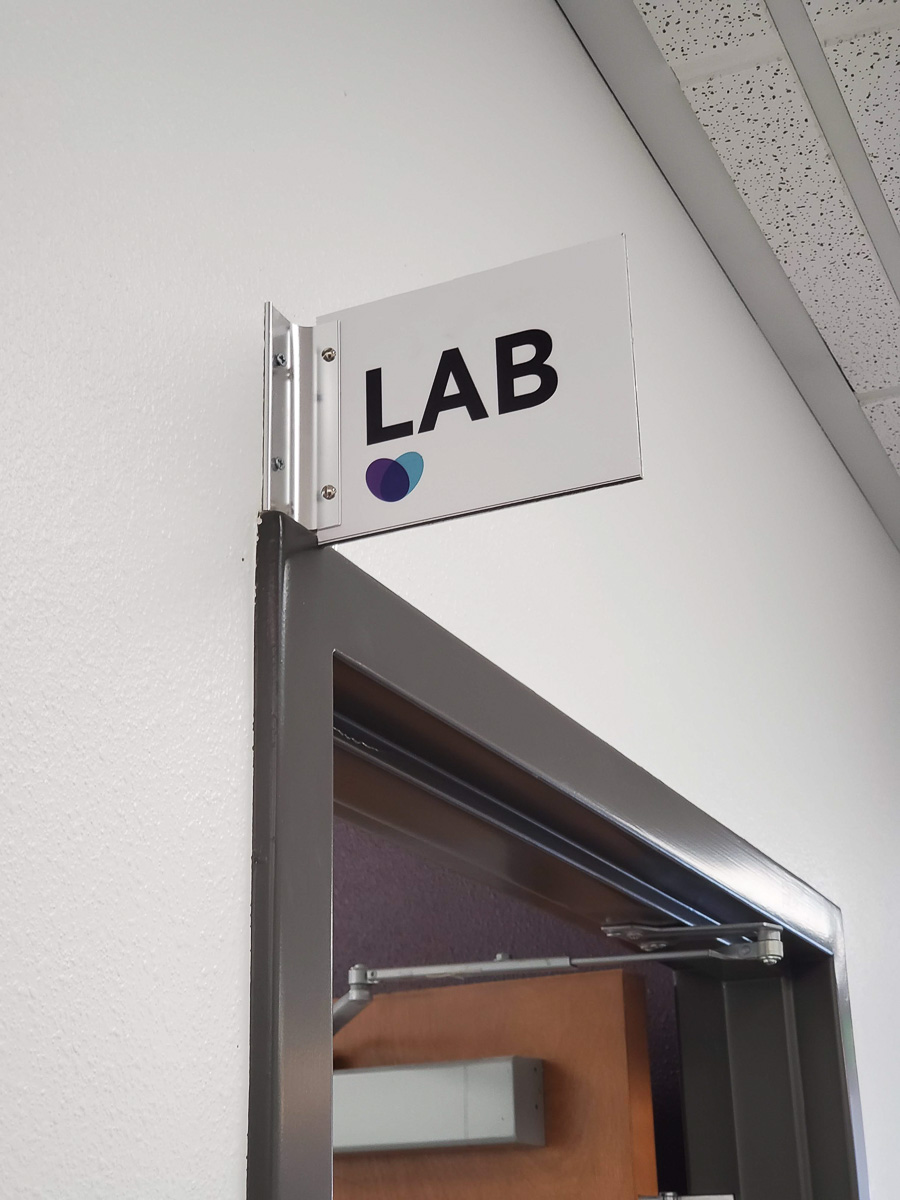 We have a lab onsite to quickly run labs. We have testing for STREP, COVID, RSV, and the FLU, plus we can draw blood and collect urine for labwork as well. Walk-in Strep tests available.
"My kids love going here and the staff have been great helping them through blood draws and vaccines. Dr. Aughney is fantastic and anytime we see someone due to a weekend appointment we have never been disappointed. Dr. Aughney even called to follow up with my daughter when she had a knee injury."
"Staff is always friendly and welcoming, I never feel like we're being rushed through. Rooms are cute and kept very clean. Doctors are fantastic, warm, knowledgeable, and friendly. All our family take their kids here – and we have a big family. We highly recommend the Pediatric Center. "
"My kids are autistic and we love Dr. Anderson. He has been such a help in getting services for my kids. He's patient and understanding with them. I'm able to ask questions and he has amazing bedside manner. He's the best doctor they have ever had. The nurses are so friendly there and I don't get stressed when we come."